.
.
.
.
.
.
.
Fiction for Young Readers
by Laramie Sasseville
The Winter Knife
a dark fantasy for young readers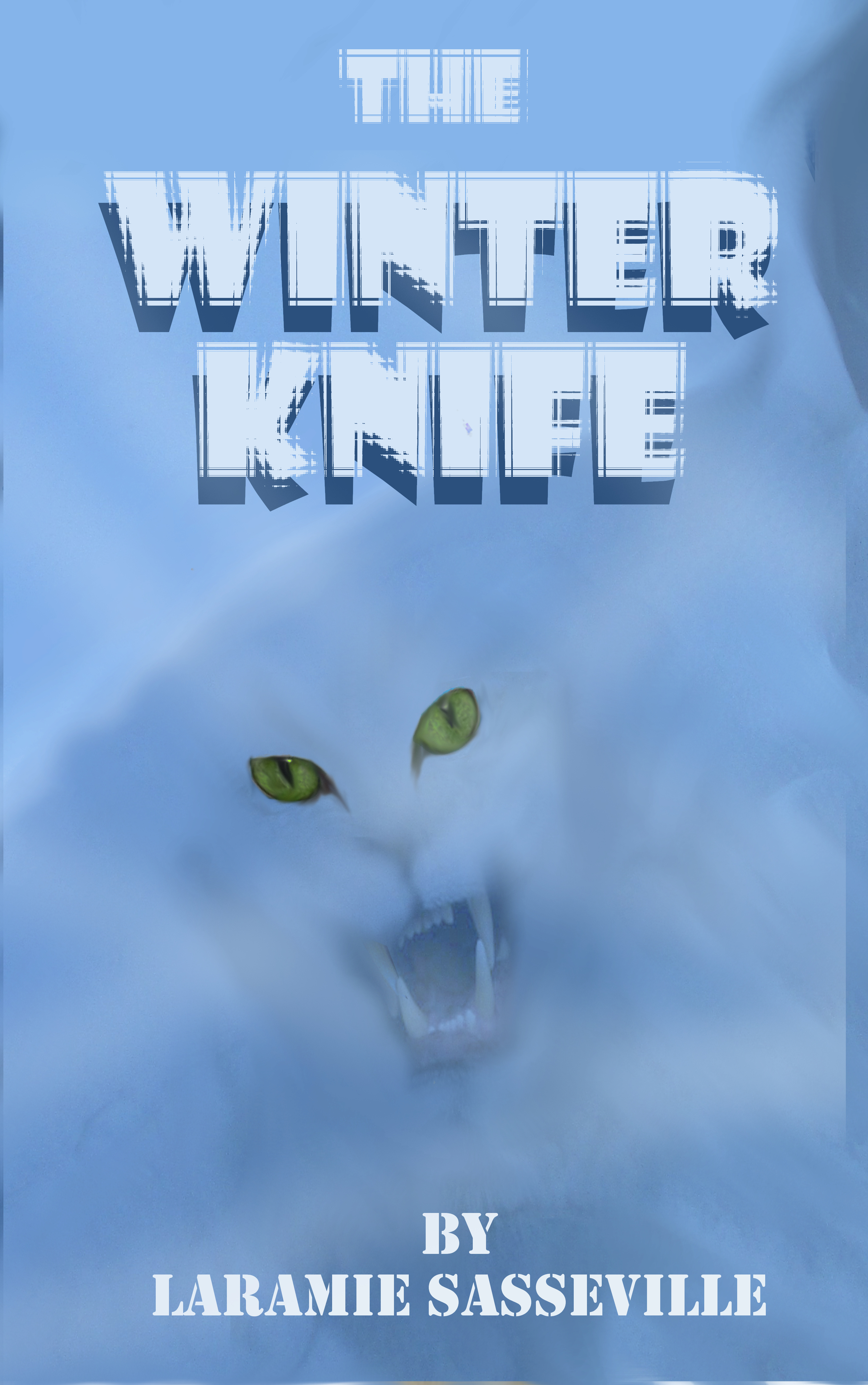 Death stalks a snowbound city from below
When a popular teen is killed after infuriating 14-year-old Haley, feral dogs are blamed, but more attacks implicate a creature of Northwoods myth she befriended in its summer form. As the DNR leads a cougar hunt in town, Haley makes a desperate plan to steal a car and use their empathic bond to lead the creature away from the city -- into the fangs of a blizzard that makes roads hazardous even for experienced drivers. If she fails, either her monster or more members of her community will die.
Sign up for Laramie's newsletter to get updates and sneak peeks on publications!
HOME / F/SF Art / Kids' Art / Mudra Art / Abstract Art / CafePress Shop / Digital Designs / JewelMarks Beaded Bookmarks / Stories / Filk Songs / Discordian Coloring Books / LiveJournal