/ / / / /
/ / /
BOOK SERIES BY NAOMI STONE
Tales of True Love's Enchantments
Tales From the Files of




the Fairy Godmothers' Union
Sometimes true love needs a little help. That's where the Fairy Godmothers' Union steps in. These stories are rated PG.
More Wishes


A collection of four urban-fantasy romance stories
The Team Guardian Adventures
In a near future world, probability bombs have imbued hundreds of people with special powers. Not all of these people are law-abiding citizens. Team Guardian uses their powers to police the miscreants. Rated R for some sexy romance.
Sweet Mercy, Safe Haven and Shining Hope are now available, collected in a single volume: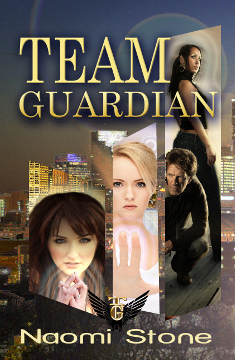 Amazon / iTunes / Barnes & Noble / Kobo / Google Play

Sign up to receive Naomi Stone's occasional newsletter:
updates, sneak-peeks and more!
---
All graphic and design elements on these pages were created by Laramie Sasseville For a free consultation on illustration or design services please email the artist.
Last modified:

---
HOME / F/SF Art / Kids' Art / Mudra Art / Abstract Art / CafePress Shop / Digital Designs / JewelMarks Beaded Bookmarks / Stories / Filk Songs / Discordian Coloring Books / LiveJournal